News archive 2010:
24.12.2010

The most important news of today's update is WINTER SALE! With the aim of renovation of the vital space, symbolically connected with the coming of the new cycle, we offer you an opportunity to buy many items from our catalogue at half-price! Order 10 or more items marked with [-50%] and you'll get 50% discount for them. Don't miss your chance to complete your record libraries with non-standard music! This offer is valid until the end of January 2011.

Today's update isn't big, but still there's a lot of interesting stuff, i.e. the new releases of such labels as Waystyx, Heliophagia, Nitkie, Galakthorrö, Strely Peruna and Linija Shuma, as well as a bunch of assorted CDs and cassettes for various tastes.

We'd like to thank all the noise maniacs, collector fanatics and music lovers for the support of our label and mailorder, and wish you all great New Year days and rocky spiritual vigour in the forthcoming year!

We're going to stay online until December 31st, and then have a break until January 11th.

Thank you, dear comrades, and may the force be with us!

[read the whole newsletter]


---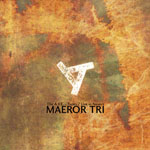 04.12.2010

Hello!

Tonight we are happy to announce our new release - the compact-disk with fragments of live recordings by the legendary band Maeror Tri "The A.V.E. - Tapes / Live in Nevers", done in 1995 and remastered in 2009-2010 for your listening pleasure! In fact, this is the last previously unreleased material from the artistic legacy of the project.

New stuff in our mailorder catalogue include new releases by the labels Aquarellist / Vetvei, Ewers Tonkunst / Indiestate, ALF Produktion, Waystyx, Ufa Muzak, Operator Produkzion, Crivia Records, Triangle Records, InterioRepertoR, BioSonar, Happy Family, CDs from Slovak electro-industrial label Aliens Production, Italian ambient label Greytone, and many other various CDs, cassettes and records.

[read the whole newsletter]


---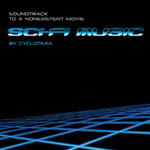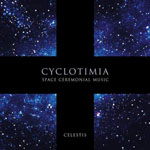 30.10.2010

Namaste dear comrades!

In this gloomy autumn day we are glad to offer you two new releases made in cooperation with the labels Shadowplay Records and Monopoly Records - these are two disks by Moscow electronic duo Cyclotimia, both dedicated to the theme of space: the reissue of "Celestis: Space Ceremonial Music", the album which has really been in space, and completely new material entitled "Sci-Fi Music: Soundtrack to a Nonexistent Movie".

New additions to our distro catalogue this time include the CDs from Israeli experimental / doom / industrial label Heart & Crossbone, and also new releases from such labels as Infinite Fog Productions, Monochrome Vision, Still*Sleep, Linija Shuma, and a couple of collaboration works by DN23rd.

And now a small announcement. The labels Infinite Fog Productions and Eternal Pride Productions are collecting pre-orders for the new release by Closing The Eternity & Ad Lux Tenebrae "Skywards The Infinity", and you can make your pre-order with us, if this is convenient for you. Just contact us about this. The album will be distributed only by this subscription, printed only in the amount of subscribers with no additional distribution. Here's the press-release: ""Skywards The Infinity" presents 90 minutes of music developing the themes from "Nearby Being". More varied in sound, this collaboration of two Russian projects contains both flowing ambiences in vein of Alio Die, and ritual shamanic recordings, and believe us, this mastepiece will take the upper lines in the best albums charts! Pure inspiration pouring out of infinite harmony of Closing Eternity and Light of Darkness!" The album will be presented in a hand numbered professional double CD (not CDR) edition in A5 digi-book format. The price is €35.


[read the whole newsletter]
---
02.10.2010

Hi everybody!

Finally, after long summer-autumnal relaxation we continue our work of supplying the melomaniacs with various nontrivial music: abstract and evil gloomy, aggressive and friendly, contemplative and physiological. And today in our newsletter you will find:
new items from young and honored Russian artists: Grigory Avrorin, Sergey Gabbasov, Stanislav Vdovin (aka Unit 21), Noises Of Russia, Adriva, Faryus, Tsaraas and labels Operator Produkzion / YAOP, 7Hz Records, Vetvei (new collaboration of Hladna & Vresnit), Aquarellist (the debut album of a dark-jazz band Povarovo);
latest releases from good European labels, such as Laton, OPN Records, Cold Spring, Lunhare, Zoharum (including recent reissue of Troum vinyl material on CD), and a new 7" single from Death In June "Peaceful Snow / The Maverick Chamber".
That's it for now.
Hail to all of us!
[read the whole newsletter]
---
19.07.2010

Dear comrades!

Our current newsletter contains:
Please keep in mind that we are not working from
August 12th to 30th
.
Hail to all of us!
[read the whole newsletter]
---
12.06.2010

Dear comrades!

Our today's newsletter completely consists of new entries to the mailorder catalogue, and I can emphasize the following moments:
two new CD albums by ex-Karelian noise project Maaaa, now residing in Warsaw, Poland;
new editions of a small Ukrainian label Turbinicarpus Records with gorgeous handmade designs;
CDs from the label Beast Of Prey showcasing the power of contemporary industrial noise scene in Poland;
editions of the French label Steelwork Maschine / Steelkraft Manufactory, also preferring "classical" industrial sound;
two strong releases (cassette and CDR) of Russian underground label Heliophagia;
for the lovers of more bright sound - contemporary ambient, downtempo and experimental electronics from the Dutch label Databloem;
all releases of southern Russian darkwave / gothic band Ministry Of Truth;
a big selection of manifold noise and experimental music from various American artists;
new releases of St. Petersburg's label Bisonar.
Please notice: mailorder is on vacation during
June 24th - July 13th
.
Hail to all of us!
[read the whole newsletter]
---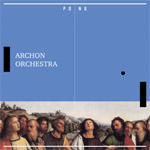 27.05.2010

Hello People of Earth!

Today in our newsletter you will find:

New release of Muzyka Voln - a CD of the project Archon Orchestra combining the austerity of classical music, delicate metaphysics and playful techno-modernism. Release page.

Numerous additions to our mailorder catalogue from such labels as Lens Records, ConSouling Sounds, Tesco Organisation, Nihil Art, Vetvei, Ewers Tonkunst, Operator Produkzion, Nadeln Prod., Rage In Eden, Valgriind, Quasi Pop and many-many others.

Enjoy the sound!

[read the whole newsletter]


---
05.04.2010


After long absence we've got a lot of news!
First, we have three new releases on ZHELEZOBETON and friendly labels:
Noises Of Russia "Humility" 2 CD - opus magnum from the veterans of Russian post-industrial scene. New album dedicated to Death shows all the artistic power of this unique group! The album will be presented live in a small tour with A Challenge Of Honour (see "Forthcoming events" for details);
Anthesteria "Phobos 1953 (OST)" CD - the newest recordings of a well-known project from St. Petersburg - soundtrack for the video game "Phobos 1953" created by Phantomery Interactive - author's own multimedia studio;
Eonic "Secret Land" CD - the new album of another St. Petersburg project. A real challenge for the lovers of heavy music, a chance to broaden musical horizons, and also a great present for your girlfriend not used to ear-breaking noise ;)
Second, our mailorder catalogue was enriched by new (and some old) releases of various labels: Rage In Eden, UFA Muzak, Operator Produkzion, ALF Produkt, Some Place Else, Aliens Productions, BioSonar, Sounds On Probation, Waystyx, Erratic Sporadicism Tapes, Vegvisir Music, Lagunamuch Community, Nomos Dei, Mask Of The Slave, and many more!
And third, because of taking part in the forthcoming Noises Of Russia / ACOH tour, we'll have a break in our work -
from April 8th to 19th
.
[read the whole newsletter]
---
03.02.2010

Hey!


we're gonna have a small break in our work - from February 13th to 22nd;
new items in the mailorder catalogue - including new releases from the labels Cold Spring, Silentes, Operator Produkzion, new albums from Darkwood, Land:Fire and Organomehanizm, reissues of the works of Maeror Tri and Atomine Elektrine, and just various nice disks.
That's all for tonight!
[read the whole newsletter]
---
Archive: 2021, 2020, 2019, 2018, 2017, 2016, 2015, 2014, 2013, 2012, 2011, 2010, 2009, 2008, 2007, 2006, 2005, 2004, 2003