"Your sister, – he says, – plays very well. Doesn't she want to study at the conservatory?"...
"No, – I say to him, – she already studies a ferro-concrete speciality".
Arkady Gaidar. "Timur and his crew".



18.04.2022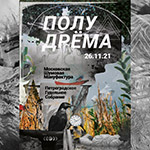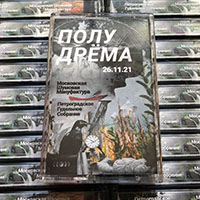 Looking at the atrocities which our country is making in Ukraine, at the same time slipping into the triumph of narrow-mindedness and self-profanity, it was difficult for us to continue the activity, so this year's second newsletter comes out with some delay. Many services, which we have been using for decades (PayPal, Discogs, Mailchimp, etc.), have stopped working with Russian accounts and it took us some time to fix all this, thanks to the help of our friends. At some point we managed to gather our spirit and find the strength to continue working in the musical field, so today we are pleased to present a new release – the split-tape between Petrograd Drone Gathering and Moscow Noise Manufactory with live recordings made in November 2021.
During this time our distro also managed to replenish with a considerable number of new releases from Russian labels
Evil Dead Productions
,
Nazlo Records
,
Paper Moon Republic
,
Zaimka / Besperech'
,
Status Prod.
,
Noyade Records
,
Psychomor
,
Global Pattern
,
Fulldozer
,
Agfa Archive
, Dödens Kultur,
Extra Notes
and such projects as
Jum-Jum
,
Kshatriy
and
Cyclofillydea
.
Despite the significant reduction in postal exchange, we still received packages from our international partners & friends abroad:
E.C.T.
(Greece),
Unexplained Sounds Group
(Italy),
Usagi
(Sweden),
Cold Spring
(UK),
Zoharum
(Poland),
Are Mundal
(Norway) and
raison d'etre
(Sweden).
During these uneasy times Russian Post still remains fully operational and sends packages almost worldwide, except for Austraila, Latin America and a few countries in Europe, which decided to cease postal communication with Russia (Denmark, Finland, Poland, Sweden and Ukraine). If you wish to order anything, please send an e-mail to
mm@radionoise.ru
or
zhelezobeton@inbox.ru
. All packages are sent registered so they won't get lost. Reservations are possible for a reasonable period.
Traditionally, selected tracks from today's update are featured in ZHELEZOBETON April mix #52:
As a bonus, we can suggest you checking out the recording of a tape set, played by DJ Kryptogen during the cassette market in St. Petersburg on February 23rd – just a few hours before the start of the infamous and inglorious Russian "special operation":
[FULL NEWSLETTER]
---
04.02.2022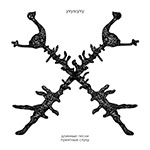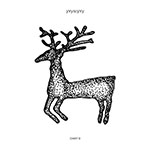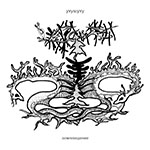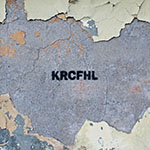 Together with the label
Nebosvod
we are pleased to present the long-awaited extended reissues of the first three albums of the St. Petersburg project Uhushuhu:
"Long Songs Pleasant for Hearing"
,
"Onega"
and
"Geoscience"
. Each album is released as a double CD, meaning that the whole set contains three bonus CDs with previously unreleased material! The price of each edition is €14, when purchasing all three at once – €36.
Besides, we now have the double CD version of the
KRCFHL
album, supplemented by four remixes. The analogue version on an 85-minute cassette was released in December.
Among the new entries in our distro catalogue – releases by Russian labels
Destroyed Room Tapes
,
Other Voices Records
,
Lagunamuch
,
Operator Produkzion
,
electrotapes archive
, new works by Hum,
Totentotem
,
DOR
,
Ultrapolar Intrusion
, plus new t-shirts from Uhushuhu. International scene is presented by releases of the labels
Winter-Light
(NL),
Cold Spring
(UK),
Steinklang Industries
(LT),
Galakthorrö
(DE),
Staalplaat
(DE) and
Avalanche Organization
(DK).
As usual, some of these works are featured in the new mix:
As a reminder, there is only a month left before the end of our
WINTER SALE
. When ordering 10 or more items marked with the
[-50%]
sign from the
distro catalogue
, they will be subject to a 50% discount. Part of the
second hand list
also participates in the sale, discount items are marked in green. A good chance to replenish your stock of strange music in economy mode!
[FULL NEWSLETTER]
---
Archive: 2021, 2020, 2019, 2018, 2017, 2016, 2015, 2014, 2013, 2012, 2011, 2010, 2009, 2008, 2007, 2006, 2005, 2004, 2003