"Your sister, – he says, – plays very well. Doesn't she want to study at the conservatory?"...
"No, – I say to him, – she already studies a ferro-concrete speciality".
Arkady Gaidar. "Timur and his crew".




31.08.2017
On the last day of summer we're glad to provide some fresh material for you open-minded melomaniacs!
Here's what we have today:
new releases from Russian labels Ksenza Records, Evil Dead Productions, UIS, NEN Records, Operator Produkzion / YAOP, Paper Moon Republic, Ostroga / Heart Shaped Box Prod. / Torga Amun;
international scene: Reverse Alignment (Sweden), Les Nouvelles Propagandes (France), Aliens Productions (Slovakia), Cold Spring (England, UK), Gradual Hate Records (Spain), Infraction (USA).
we'll be completely offline from September 5th to 20th, but as usual, your emails will be answered and orders reserved as soon as we return!
Have a nice autumn!
[full newsletter]
---
17.07.2017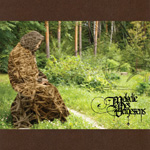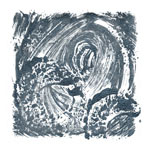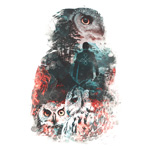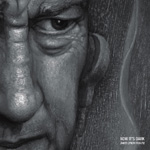 We're glad to present several new releases!

The album "Palustre Genesis" by Melodie Des Vergessens was planned for release on Zhelezobeton long time ago. Unfortunately these plans couldn't be realized during the lifetime of the author, who left this world in this January... However we haven't forgot about our agreement and we're releasing this album now in memory of the musician.

Audiophile fetishism and lo-fi aesthetics - these contradictions combine in a split-release by Russian projects Hum and Kryptogen Rundfunk "Wolf's Fluid / Daytrip Express" made in a form of a lathe cut 7" record with stylish artwork.

Remember, last year together with kultFRONT label we made a compilation album "Now It's Dark" dedicated to David Lynch? It was sold-out within a year, so now the time has come to continue this story. Many Russian musicians from experimental and dark techno scenes made remixes on the original tracks from this tribute, best of them were included in the new double-CD compilation "The Owls Are Not What They Seem" - 2.5 hours of top-quality darkness in contemplative and even danceable forms!

Along with the release of the new compilation we decided to make a small reprint of the original "Now It's Dark" CD. 100 copies in 6-panel digipak specially for those who missed the first edition.

In addition to new releases, there are also reinforcements of the distro catalogue from the labels Wrotycz Records, Vegvisir Music, Ostroga / Heart-Shaped Box Prod. / Torga Amun, Aquarellist, Indiestate Distribution, Fronte Nordico, new CD by Bad Sector "Quaternion" (Alone At Last), and some more...

More interesting news! Our good friend, musical journalist Dmitriy Vasilyev, the man behind Monochrome Vision label and Independent Electronic Music zines & podcasting series, has published a big encyclopedia of the Italian experimental music "Viva Italia". The book tells about the artists and labels appeared in Italy during the recent 60 years and comes with a 4-CD compilation with the exclusive pieces by many Iitalian artists, provided specially for this project and never released before. More info about this project is here - http://vivaitalia.xyz. We're now taking pre-orders for this book among our Russian audience. The price is €100 (without postage) and the books will arrive here in mid-August. The book is written in Russian language, but if you still would like to purchase this unique edition, just drop us a line!

Fresh mix with the selected tracks from this update is here: https://www.mixcloud.com/Kryptogen/zhelezobeton-mix-9-july-2017 (also available for download).

[full newsletter]



---
14.06.2017
This time we have a rather big number of additions to our catalogue - near 120 completely new items, many CDs added to rare & used list, and about a hundred of CDs are back in stock!

Among the new additions are large selections from such labels as Rage In Eden (Poland), Zoharum (Poland), Freak Animal / Industrial Recollections (Finland), 4iB Records (Singapore), a few CDs and tapes from the Moscow-based sludge / dronedoom / noise project VIR', new tapes from NEN Records, BioSonar^Lo-End and lots of other interesting stuff!

Worth mentioning is the exclusive merchandise item from Der Blutharsch - wall clock released in an ultra-limited edition along with "Time Is Thee Enemy!" album.

New mixtape featuring selected compositions from this update is available here:
https://www.mixcloud.com/Kryptogen/zhelezobeton-mix-8-june-2017/
(and here's the download link).

We've also got our Telegram channel! Follow us: https://t.me/zhb_records.

By the way, here are the links to the other ZHELEZOBETON instances on the web: VK, Facebook, Instagram, Discogs. If you use any of these services, follow us there as they're updated more frequently than our traditional e-mail newsletter.

[full newsletter]



---
17.05.2017
After a period of silence we have another mailorder update!

Latest editions and restock of older items from Drone Records (Germany), Galakthorrö (Germany), OPN Records (France) + fresh releases from Russian labels Dark Jazz Records (sub-label of Aquarellist), Frozen Light, Nazlo Records, Status Prod., Oriental Prophecy, Operator Produkzion / YAOP, Paper Moon Republic, new albums by the projects Pustota, The Gerogerigegege, Lunar Abyss, Sol Mortuus and much more!

Traditional podcast / mixtape with the selected tracks can be found here:
https://www.mixcloud.com/Kryptogen/zhelezobeton-mix-7-may-2017/

[full newsletter]



---
04.04.2017
Today we have a small yet quite multifarious mailorder update: from neofolk and martial to noise, avant-garde improv and pure experiments. Pay particular attention to the new releases from such projects as Vetrophonia, >o&lt and labels NEN Records, Intonema, Spina!Rec as well as cassette reissue of a rare Bad Sector album "Pressurized Music" on Luce Sia label.

The new podcast with selected tracks from this update is available here:
https://www.mixcloud.com/Kryptogen/zhelezobeton-mix-6-april-2017/

[full newsletter]



---
---
21.02.2017
By the end of the winter we crawl out of hibernation and gladly present you the first mailorder update in this year! Russian front gathered a collection of new releases from such projects as Kshatriy, Stuzha, Purpurniy Dyadya, Cisfinitum + Sergey Letov, Pustota / Mykoriza / Radiostalking, plus some new & old editions of the labels Frozen Light, Lagunamuch Community / Peace Technologies, NEN Records and Malachite. International scene is presented by such labels as Dark Vinyl (Germany), SSSM (Japan), 213 Records (France), Rage In Eden (Poland), Gravity Swarm Recordings (Japan), Cold Spring (UK) и Mechanoise Labs (USA).

You can listen to the new ZHELEZOBETOM mix featuring some tracks from this update here:
https://www.mixcloud.com/Kryptogen/zhelezobeton-mix-4-february-2017/

I can remind you that we still have our amazing

winter 50% sale

(check out the catalogue). Last chance to enlarge your record library with omnifarious forms of weird music for decent price! The action will continue until the next update which is scheduled sometime in mid-March.

Among other news, - if somebody knows Russian, - comrade Asterius from NEN Records / Sal Solaris interviewed me about running the label and mailorder. It's here: http://telegra.ph/Intervyu-MM-Zhelezobeton-Kryptogen-Rundfunk-02-11.

At least you can listen to the special mix that I prepared for them, dedicated to the Russian post-industrial scene of mid-00s:
https://soundcloud.com/nenrecs/kryptogen-ghost-12-nen-records-transmission-12-02-2017.

We'll have a short vacation in the near future, mailorder won't work from February 23rd until March 5th. As always, you can send your orders and reserve something by email, all letters will be sorted out in order of appearance.

[full newsletter]



---
News archive: 2016, 2015, 2014, 2013, 2012, 2011, 2010, 2009, 2008, 2007, 2006, 2005, 2004, 2003