"Your sister, – he says, – plays very well. Doesn't she want to study at the conservatory?"...
"No, – I say to him, – she already studies a ferro-concrete speciality".
Arkady Gaidar. "Timur and his crew".








10.06.2016

During the white nights what can be better then some extra darkness? "Now It's Dark: David Lynch Tribute" - our new cooperation release with the kultFRONT label, a compilation album by Russian experimental sound artists dedicated to the famous film director and musician David Lynch, featuring: Reutoff, Light Collapse, Dvory, Skripp, Wunderblock, Relic Radiation, Kryptogen Rundfunk, Sal Solaris, Arcuation, Povarovo and DMT.

More over, here we have a massive mailorder update with new releases and restock from our friend-labels: Autarkeia (Lithuania), SSSM (Japan), Gradual Hate Records (Spain), Dark Vinyl (Germany), Cold Spring (UK), The Ceiling (Canada), Valgriind (Russia), plus really fresh stuff from Russian labels NEN Records, Ufa Muzak, YAOP, Polevoy Dnevnik and Noyade Records, and huge amount of various other items with affordable prices!

Please keep in mind that many items we have only in single copies, so don't hesitate to make an order or ask for reservations!

[full newsletter]


---
03.05.2016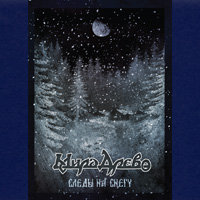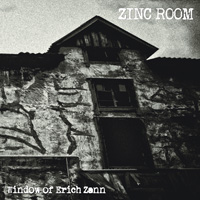 After a long period of silence we're ready again to bring joy in melomaniac hearts with the new music from our label and mailorder! First of all, with our two new releases. A live recording of
Mira Drevo
made in December 2015 will recall us the mood of gone winter with its mild ambient with a touch of folk music (the edition is available on CD-Rs and cassettes), and the CD-reissue of
Zinc Room
's album "Window of Erich Zann" will please the ears of rough industrial fans.
The mailorder update features about 150 new items, among which - arrivals from the Polish labels
Zoharum
,
Rage In Eden
and
Nefryt
, Spanish
Gradual Hate Records
and German
Lichterklang
, plush such Russian labels as
Ostroga
/
Heart-Shaped Box
/
Torga Amun
,
Frozen Light
,
Down Elcovka Records
,
Intonema
and
Kotä Records
. There are also new works by
Exit In Grey
,
Bardoseneticcube
,
Cyclofillydea
, a few tapes from the depths of St. Petersburg's underground (
G. Avrorin
,
Purpurniy Dyadya
,
>o<
,
Pri Doline Mak
), a collaboration cassette of
Mathias Grassow
and
Closing The Eternity
in astonishly beautiful handmade package from
ΠΑΝΘΕΟΝ
, and much more!
Because of leaving to the
Solar Systo
festival, mailorder will be closed
from May 6th to 11th
, so all orders will be sent upon returning! Also there's gonna be a week-long break in the end of the month:
from May 21st to 29th
.
[full newsletter]
---
15.03.2016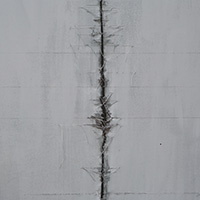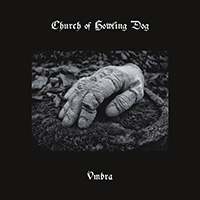 Today we're glad to present you our new releases. First solo album by
Sal Solaris
in 15 years, published in cooperation with the musicians' own label
NEN Records
, and also the debut album by the Ekaterinburg-based project
Church Of Howling Dog
, inevitably plunging into the instrumental rock psychedelia! More info about both editions - at their pages.
Among the fresh additions to the mailorder catalogue are the new albums of our beloved projects
Bad Sector
,
Majdanek Waltz
,
Six Dead Bulgarians
, Russian labels
Sulphur Flowers
,
Shadowplay
,
Ufa Muzak
,
COD Noizes
,
La Notte Di Architetto
,
BioSonar
, two new doom jazz CDs on
Aquarellist
label, noise releases by Japanese
Gravity Swarm Records
with great artworks, arrivals from
Malignant Records
,
Dark Vinyl
,
Galakthorro
,
Terror
and much more...
Record collectors may be interested in vast additions to our
rare & used list
.
That's it for now!
[full newsletter]
---
11.02.2016
First mailorder update for this year - and quite massive one! About 150 completely new items and about a hundred more previously sold out items back in stock.
We're pleased to present the new releases from the Russian labels
Frozen Light
,
Observatoire
,
Post-Materialization Music
,
Nazlø Records
,
Ksenza Records
,
Dronarivm
,
BioSonar
,
Nadeln Prod.
+ such projects as
Sistema Bezopasnosti
,
Corvuz
and
Six Dead Bulgarians
.
The international scene is presented by a serious block of releases of the German underground label
Attenuation Circuit
+ new stuff from
Cold Spring
(including new albums by
Troum
and
Z'EV
), Slovakian electronic wizards from
Aliens Production
, Polish martial forgers
Rage In Eden
and
Ur Muzik
, and from some other labels like
Drone Records
,
Helen Scarsdale Agency
,
SSSM
and
:retortae:
.
Our
winter sale
is still in action! If you want to supplement your record library with a weird music for nice price - now it's the right time to do it! The action will continue until the next mailorder update in March.
[full newsletter]
---
News archive: 2015, 2014, 2013, 2012, 2011, 2010, 2009, 2008, 2007, 2006, 2005, 2004, 2003